Antique Victorian Stourbridge Vaseline Glass Applique Flowers Opalescent Jug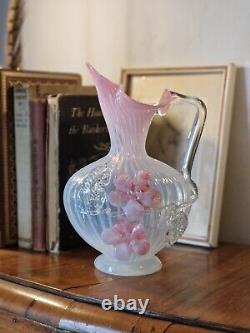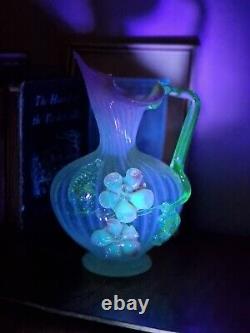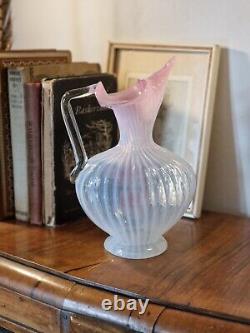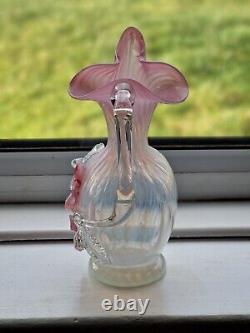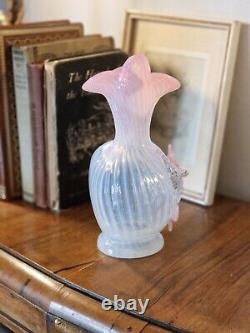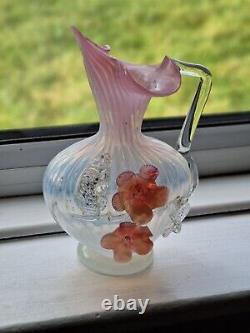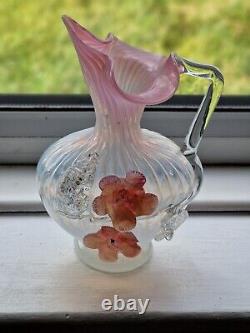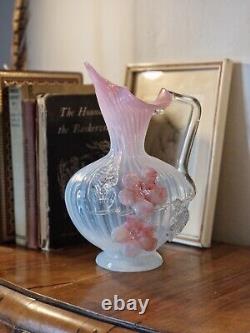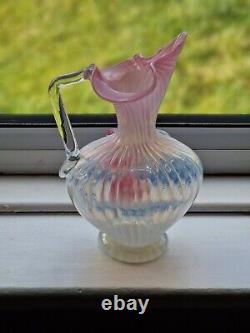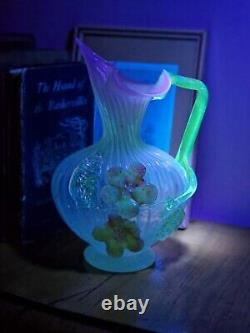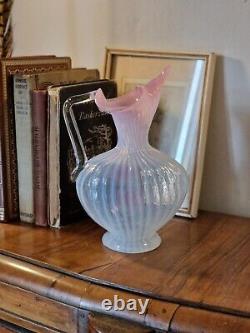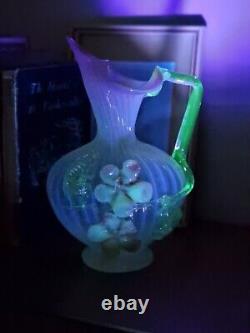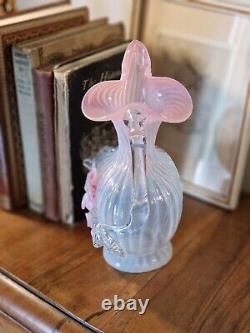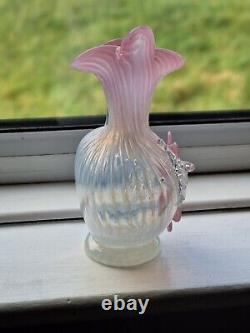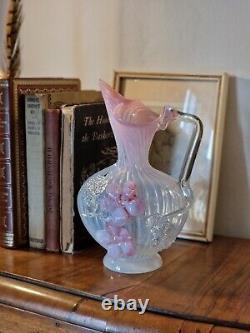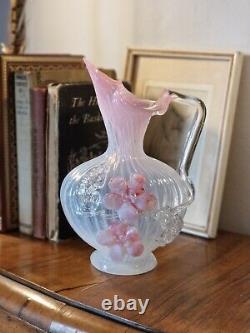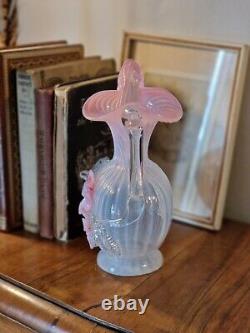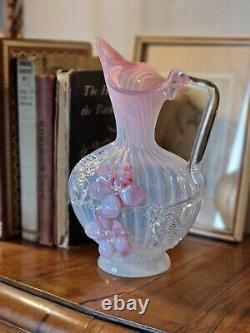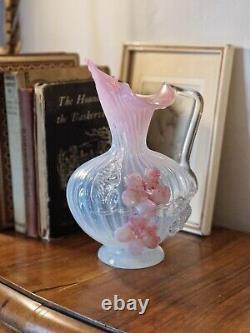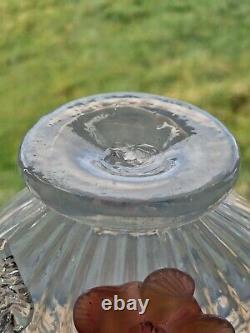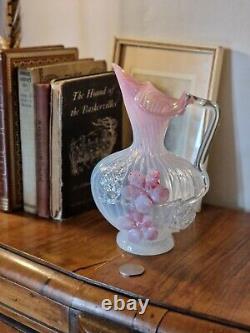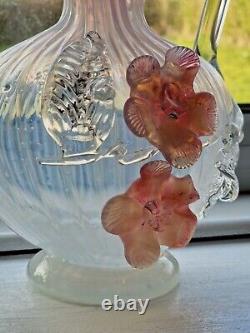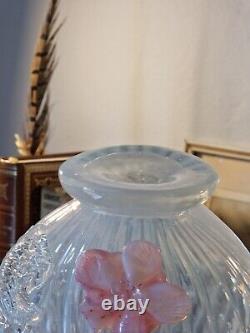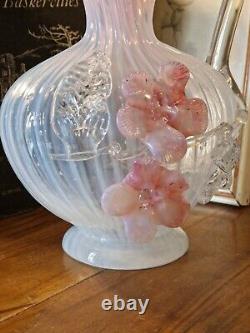 Antique Victorian Stourbridge Vaseline Glass Applique Flowers Opalescent Jack in the Pulpit Jug. This stunning hand blown applique jug a fabulous example of Victorian Vaseline Glass. Created in the late 19th Century in Stourbridge England, probably by Stevens and Williams, though other makers in the Stourbridge area such as Thomas Webb were making similar pieces. Pieces like these can be hard to pin down as along with the British makers, Bohemia companies like Harrach were creating near indentical pieces especially for the British market. This particular piece features a fantastic ribbed white opalescent & pink satin glass with applied Vaseline glass leafy vine trailing around it's middle and continuing to create the handle.
When under UV light the trailing vine and handle glow green. Its ethereal glow, beautiful hand moulded and applied pink glass flowers and bulbous almost heart shape with jack in the pulpit rim make for an impressive piece of Victorian glassware and will make a striking statement addition to any collection or display. Condition is'Used' - Unfortunately one petal has chipped off on the bottom flower and there is a small loss to the very end of the trailing vine. Also the Vaseline/Uranium glow is more faint than it would have been.
Sometimes it does fade over time. 21cm tall, 14.5cm in length and 10.5cm wide at widest point. Base is just over 6.5cm wide and the rim is 8.5cm from front to back and 9.5cm wide. The useable opening is 4.5cm wide.

---