Fenton Glass SAMPLE Vase OOAK JK Spindler Rose Quartz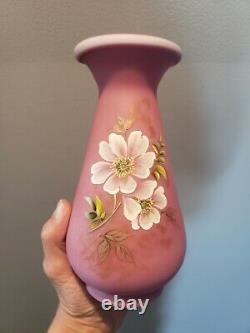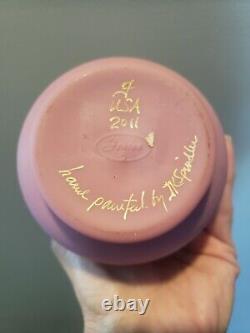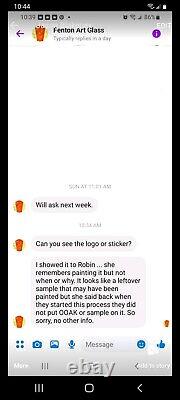 OOAK JK Spindler Rose Quartz. This is a One Of A Kind painted by JK Spindler. The vase has a Fenton 8 on the bottom but was painted in 2011. I also have this Vase cross posted so the other ones for sale are all mine as well.
I have not found this in the books and contacted the Fenton gift shop directly, and they did, in fact, confirm that it is one of a kind, since the vase was a sample piece and never put in line, then painted later. Please see all the pictures.
AIR BUBBLES, HAYMARKS, ASH, SEAM LINES, OR COLOR VARIATIONS, THAT ARE ORIGINAL TO THE.

---