Lotton Art Glass Vase Rosalind Pink /Green Leaf & Vine Signed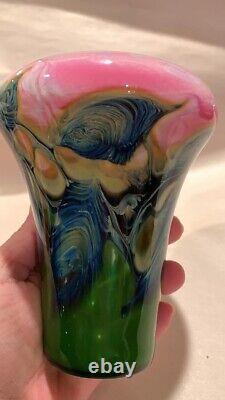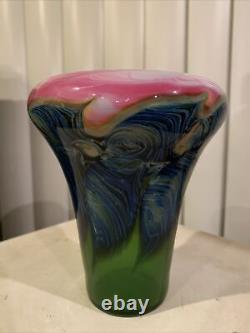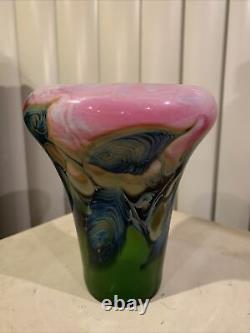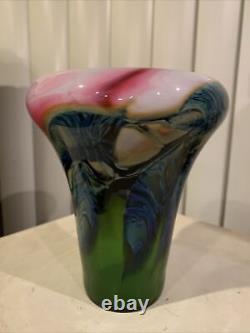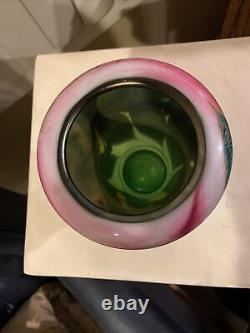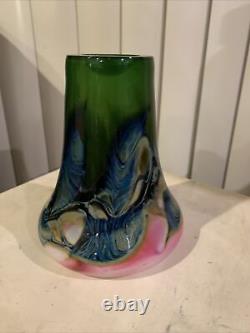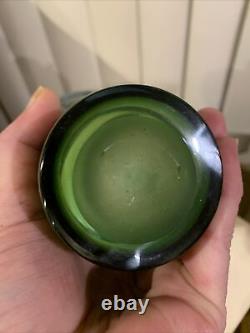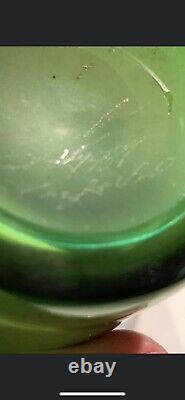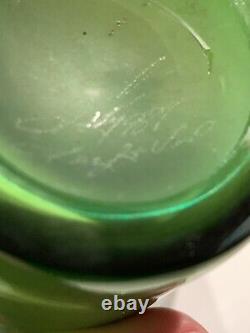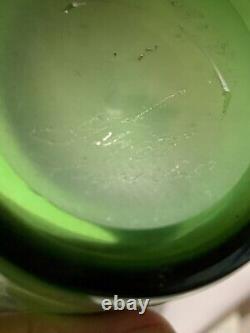 Daniel Lotton Art Glass Vase Rosalind Pink and Green "Leaf and Vine" Signed. Truly Amazing Art Glass Vase! This 1 of a kind vase boasts many colors and artistic features.
Pull up the pictures and check the pulled Leafs- looking like Peacock feathers! I'm very impressed with the Rosalind pink swirling around the top, that is an Eye catching color scheme for sure. Signature on the bottom, dated and includes Leaf and Vine as pattern. I've tried to get the best picture of the signature but is not easy. It's signed Lotton and it's either Daniel or David for the first name.
Condition is Mint without damage, like new. Vase has been only in display case. 5.5 inches tall and 4.5 inches wide at the top.

---