Resin Acrylic Painting Art Work Pink Gold Glitter Crushed Glass Geode Painting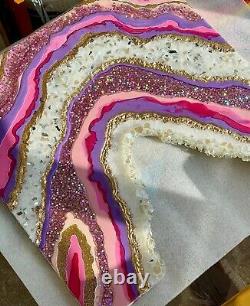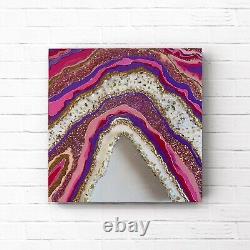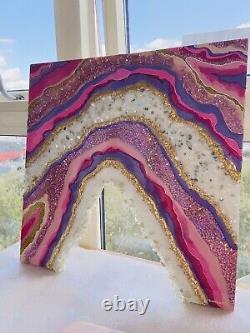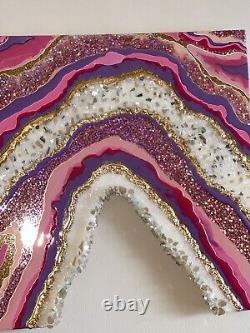 This stunning piece of art is a true masterpiece that will add a touch of elegance to any home. Created by the talented artist Nicole Shine, this original painting features a beautiful geode design with a pink and gold colour palette. The intricate details and use of crushed glass make it a truly unique piece.
Made with acrylic paint on resin, this medium-sized painting measures 40cm in length and 40cm in height, with a width of 12cm. It was produced in 2023 and is an original piece. The theme is centered around crystals, and the style is a beautiful geode design. This painting is perfect for any art lover looking to add a touch of sophistication to their home decor.

---